In terms of the most surprising event of 2020, I think Crown's poor showing before the Bergin Inquiry qualifies.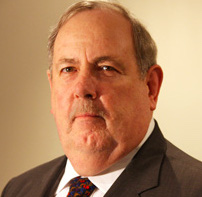 Crown has enjoyed a monopoly in both Victoria and Western Australia, which owes more to politics and history than it does to competence and good practice governance. I expect Crown may face an extended suspension of its NSW casino licence, during which time it will be required to undertake major reform of its management and Board, and to distance itself further from James Packer.




Whether there will be any flow on to Victoria and WA is currently uncertain; the regulatory and political inertia which has to date shielded Crown from the consequences of its own actions, and inactions, may limit the damage the company suffers in both jurisdictions.





" Analysts are projecting a slow recovery of GGR post COVID-19, with some suggesting it may be 2023 before normalcy returns."

Regarding 2021, the issues for me are the following. First, whether Macau will seek to re-tender its gaming concessions in 2022? In my view, it should not. Analysts are projecting a slow recovery of GGR post COVID-19, with some suggesting it may be 2023 before normalcy returns. Payback periods for new investments in both gaming and non-gaming assets are likely to be extended to such an extent that it may be difficult to attract the quantum of capital that the government expects to be committed by successful tenderers.
Secondly, the next few months , encompassing the transition of the US administration from President Trump to President-elect Biden will be critical in determining the immediate future of Sino-US relations. Unless the temperature is dialled down, which presently seems unlikely, there must be a real risk that
US operators with interests in Macau
concessions will be at risk of being collateral damage. No overtly hostile action would be required to effectively expropriate those companies' gaming assets in Macau; the concessions could simply expire and not be granted anew as a result of the forthcoming tender process.
Finally, I expect there will be real impetus for Macau's casinos to move to
cashless gaming
. This will be encouraged as a practical response to COVID-19, which has exposed risk associated with handling currency. It has additional benefits, particularly in regard to mitigation of AML risk, and the more effective denial of access to gaming products for persons who are barred from the casinos, or who wish to limit their gaming spend to a pre-determined amount in any given period.
---
*David Green, CEO, Newpage Consulting.